Optimized function, optimized performance!
To improve your athletic performance, life comfort and to keep your animal in perfect fitness…
Chiropractic is a profession which specialises in the diagnosis and treatment of conditions which are due to mechanical dysfunction of the joints and their effects on the nervous system.
It is an art of healing that focuses primarily on restoring the spinal column's normal movement and function to promote healthy neurologic activity, which in turn supports effective musculoskeletal function, biomechanics and overall health.
The purpose of Chiropractic is to ensure that the nervous system of the horse is able to control the animal as it was designed to do. Chiropractic removes any obstructions or interference to the nervous system in order to allow this to happen. It's all about restoring and optimizing brain to body communication.
Poor, inadequate or incorrect function of the spine can irritate the nerves exiting the spinal cord, leading to decreased nerve supply to the tissues. This altered nerve function causes problems such as pain, abnormal posture, uncoordinated movement, overloading of leg joints, and muscle changes
By adjusting joints, chiropractors stimulate the joint movement receptors – your body's position sensors which provide feedback to the brain on where the joint is in space. This stimulation can affect the way your nervous system works. Improve yours body balance and proprioception- which decrease risk of injury in the future.
Chiropractic provides another means of diagnosis and treatment for many musculoskeletal disorders and help along with traditional medicine in:
diagnosed chronic conditions such as degenerative arthritis
diagnosed acute muscle conditions like spasms or thighness
Preventive treatment to keep your horse healthy
older horses to provide them life comfort
to increase level of performance in sport horses
Chiropractic has got great influence on yours horse biomechanics and neuromuscular system function!
Diagnosis and personalized chiropractic treatment plan will help your horses fitness and natural efficiency.
Chiropractic examination is useful in diagnosis of biomechanical dysfunction and with traditional medicine will have great influence on treatment and rehabilitation of orthopedic problems in horses.
All over the world EQUINE ATHLETES benefit from CHIROPRACTIC CARE.

Main area of service- Masovian District, Opolskie District, rest of Poland after phone arrangement.
Main area of service- Masovian District, Opolskie District, rest of Poland after phone arrangement.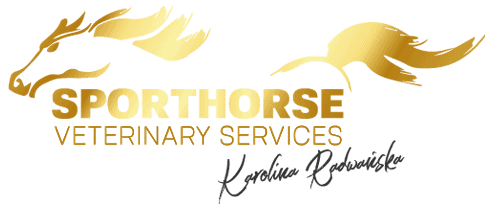 Lek.wet. Karolina Radwańska MRCVS
Animal Chiropractor IAVC
Kasztanowa 8
46–233 Bąków
NIP: 7511720897
REG: 383187830
Main area of service — Masovian District, Opolskie District, rest of Poland after phone arrangement.