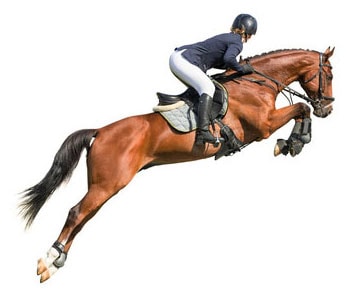 Every horse is an athlete!




1. Lameness investigation
Lameness is one of the most common problems which occur in our Equine patients.
Sporthorse Veterinary Services has experience and interest in lameness investigation, offering an individual approach to every patient, from racehorse to pleasure horse and family members- ponies.
To determine proper diagnoses we offer mobile diagnostic equipment including ultrasonography and radiography, to be able to perform examination in your yard. Once the problem is localised we can recommend treatment options, rehabilitation programs and inform you of the likely prognosis.
2. Diagnostic imaging
Sporthorse Veterinary Services always strives to offer you the best service. With new generation technology including a mobile ultrasound and Xray machine, we will help to diagnose your horse's problem in your yard.
Radiography- radiography is one of the most useful tools in lameness investigation. With our new direct radiography system we can perform examination in your premises, getting high resolution and quality images in few seconds on computer screen which will help to obtain quick diagnosis and perform treatment on the same day.
Ultrasonography- Ultrasound examination is very useful diagnostic tool for imaging every soft tissue injuries for example tendon, ligament, muscle but also joint injuries. We have a high quality portable scanner which can be used in every condition. Ultrasonography is useful not only as a diagnostic tool but also to monitor soft tissue healing process and to tailor rehabilitation program according to progress. Ultrasound is also very important in internal medicine for the abdomen, chest or heart scan
3. Poor performance investigation
Poor performance can be defined as a horse's reduced athletic capacity, every sport and pleasure horse can suffer from loss of previous performance.
Most of the time the owner notices that his horse is not behaving as it was before, not reaching owner's expectations, or is recovering longer than before after training or competition.
There are many potential causes or explanations of this but the most common reason for a horse to under – perform are:
musculoskeletal issues like lameness
medical issues- like respiratory problems
or gastrointestinal problems like Equine Gastric Ulcer Syndrome
or cardiac problems
SportHorse Veterinary Services has got experience in working with racehorses and sporthorses (Eventers, Jumpers, Polo, and Dressage horses), and will assist you and help to bring your horse back on track.
4. Pre Purchase Examination
Sporthorse Veterinary Services is offering pre- purchase examination (PPE) commonly called vetting. It is a thorough static and dynamic clinical examination, followed by a lameness examination to evaluate how the horse moves with and without the rider.
This examination helps to evaluate horses health and soundness and predict his future potential for intentional use. Additionally we can perform x rays and ultrasound examination. After PPE you will get a vetting report with all the clinical findings reported.
5. Regenerative medicine
Regenerative medicine is a process of creating living, functional tissues to repair or replace tissue lost due to age, disease or damage. The concept is to help the body repair the injured tissue with its own cells to maximize natural healing process. Of the many available treatment options, the most effective methods used on the field are- PRP- Platelet Rich Plasma and IRAP – Interleukin ‑1 Receptor Antagonist Protein.
Irap and PRP are both safe therapies used in human and veterinary medicine to treat soft tissue or joint injuries .
IRAP- Mainly used to treat osteoarthritis and degenerative joint disease which is a common cause of lameness in equine athletes. IRAP contains anti- inflammatory protein which promotes a regenerative response by the joint cartilage cells, helping to restore the joint lining and cartilage function, reducing pain and inflammation.
PRP- This therapy uses the horse's own platelets to promote the healing of the tendon and ligament injuries. When activated , this platelet-rich plasma releases a concentration of growth factors that contribute significantly to tissue healing by aiding in the formation of new blood vessels and connective tissue to repair injured areas. PRP is injected to the damaged soft tissue like tendon or ligament by ultrasound guided injection. PRP can be used to treat joint diseases.
6. Emergencies
Gastrointestinal diseases- COLIC- diagnostics and conservative treatment on the field
Respiratory diseases- diagnostics and treatment of airway problems in horses
Ophthalmology
Dermatology
7. Preventative health care
To provide your horse to stay in full health Sporthorse Veterinary Services offers-
routine health check
vaccinations
deworming program
We work closely with specialists in equine dentistry so we can check your horse and recommend the best service to refer to.
8. Chiropractic
Chiropractic provides another means of diagnosis and treatment for many musculoskeletal disorders and help along with traditional medicine in:
diagnosed chronic conditions such as degenerative arthritis
diagnosed acute muscle conditions like spasms or thighness
Preventive treatment to keep your horse healthy
older horses to provide them life comfort
to increase level of performance in sport horses
Chiropractic has got great influence on yours horse biomechanics and neuromuscular system function!
All over the world EQUINE ATHLETES benefit from CHIROPRACTIC CARE.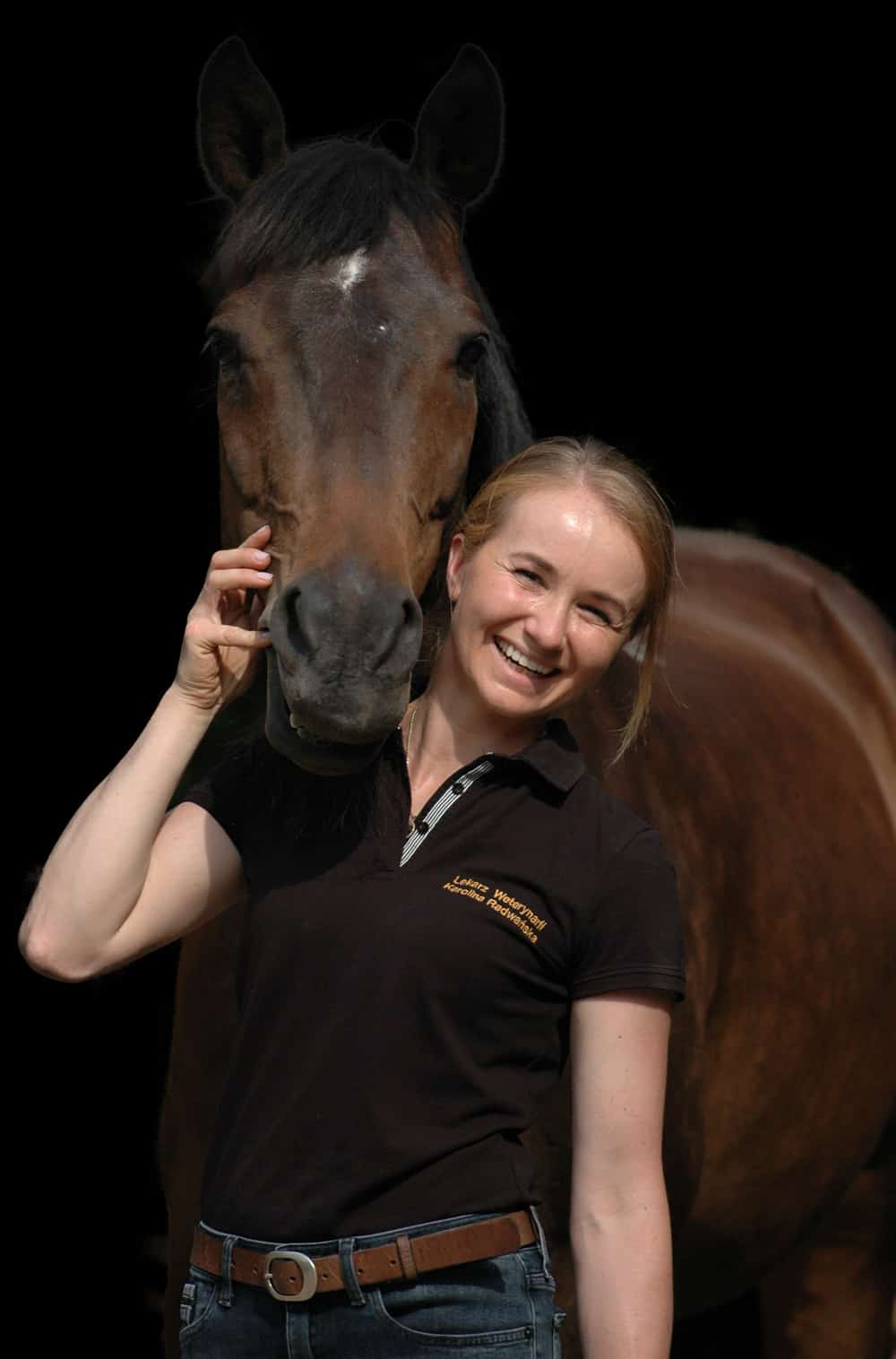 Lek. Wet. Karolina Radwanska MRCVS
Karolina graduated from Wrocław University of Environmental and Life Sciences, Faculty of Veterinary Medicine in 2014, after which she completed postgraduate studies from University of Warmia and Mazury in Olsztyn becoming in 2016 a specialist in Equine Diseases. From 2014 she is a member of The Royal College of Veterinary Surgeons, and she a FEI Permitted Treating Veterinarian.
Karolina is also an ANIMAL CHIROPRACTOR, a member of International Academy of Veterinary Chiropractic IAVC
During time at university Karolina completed many externships, gaining experience in prestigious Equine Clinics in USA, Canada and United Kingdom. On graduating Karolina completed an equine internship in Bourton Vale Equine Clinic, Cheltenham UK, she was made an assistant vet in BVEC where she worked for 4 years in UK as an ambulatory vet. Whilst there she gained extensive experience working mainly with sport horses, race horses but also with ponies and pleasure horses.
Karolina's main interests and experience are in orthopedics, lameness investigation, diagnostic imaging and regenerative medicine.
She is still developing her knowledge and skills in equine orthopedics, biomechanics, diagnostic imaging and sport medicine by taking part in many conferences and courses in Europe.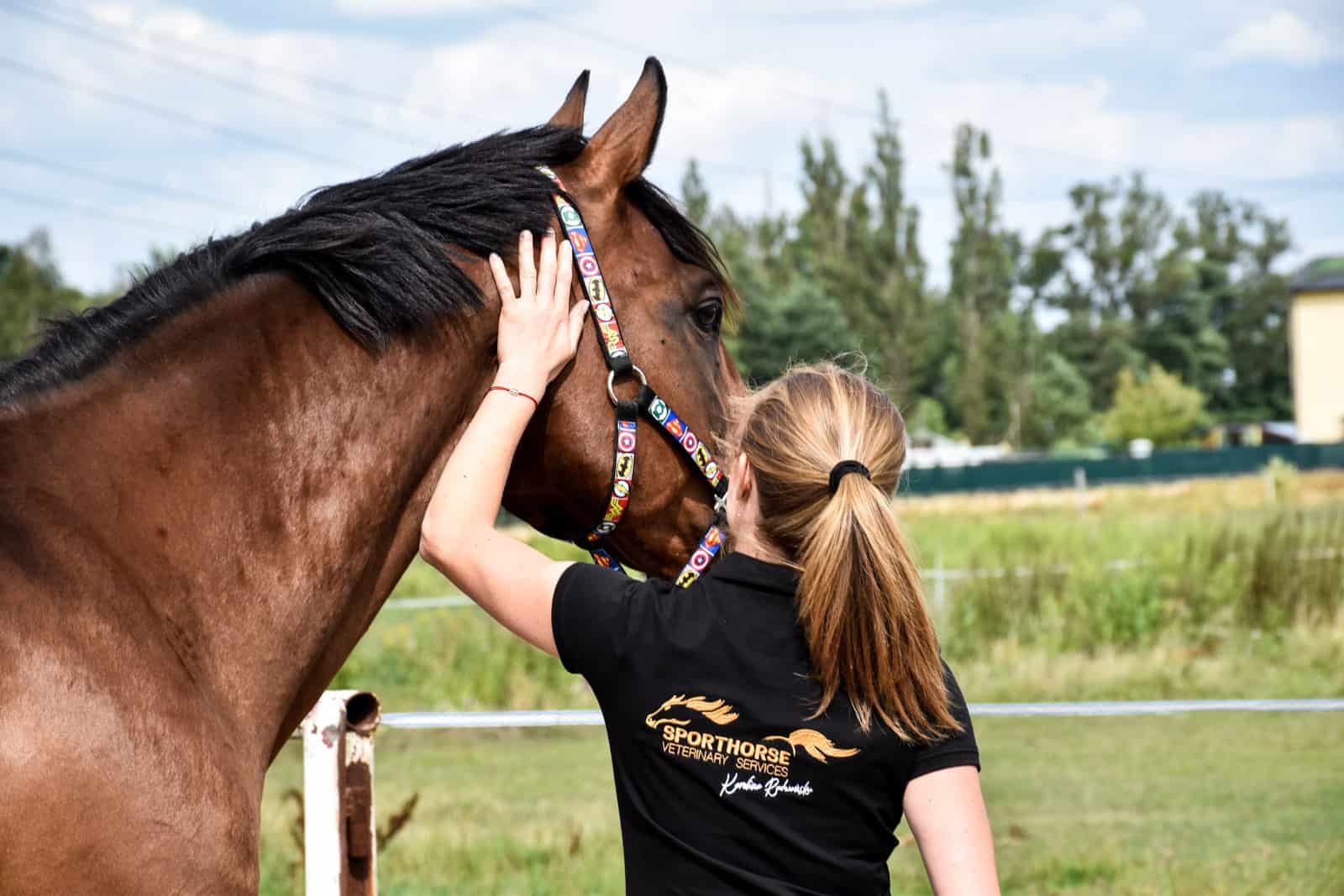 Optimized function, optimized performance! Chiropractic has got great influence on yours horse biomechanics and neuromuscular system function! Diagnosis and personalized chiropractic treatment plan will help your horses fitness and natural efficiency.
Chiropractic examination is useful in diagnosis of biomechanical dysfunction and with traditional medicine will have great influence on treatment and rehabilitation of orthopedic problems in horses.
All over the world EQUINE ATHLETES benefit from CHIROPRACTIC CARE.

Main area of service- Masovian District, Opolskie District, rest of Poland after phone arrangement.
Main area of service- Masovian District, Opolskie District, rest of Poland after phone arrangement.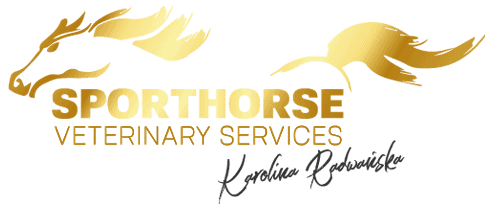 Lek.wet. Karolina Radwańska MRCVS
Animal Chiropractor IAVC
Kasztanowa 8
46–233 Bąków
NIP: 7511720897
REG: 383187830
Main area of service- Masovian District, Opolskie District, rest of Poland after phone arrangement.